Minneapolis Business Phone Installers For Small Business
Reliable Service And Expertise For Your Business
If you're looking for the best telecom technologies providers in Minneapolis for your business phone installers and VoIP service needs, you've come to the right place! We specialize in telephones in Minneapolis and offer central telephone services. We offer a wide range of services to meet your requirements. 
Our desk and IP phones are part of our top-notch business telecommunications solution. We offer the latest telecom technologies through Lighthouse Technology Solutions, one of the leading providers in the industry. Here at Switchback Systems, we understand the importance of having reliable and responsive phone installers in Minneapolis for a Pbx communications platform for business telecommunications. 
With our expertise in telecom technologies, we can provide you with the best lighthouse technology solutions. As one of the leading providers in the industry, we ensure that your communication needs are met efficiently and effectively. Our desk phones, powered by lighthouse technology solutions and Nextiva, offer a seamless communications solution for your business. 
With our team of phone technicians in Minneapolis, we provide a range of services for digital phone systems in Minneapolis to meet your needs.
Switchback Systems offers affordable installation and support services for small business phone systems in Minneapolis. Our telephone installers in Minneapolis are experts in VoIP phones, PBX, and communications platforms. Our phone technician in Minneapolis ensures that your business is equipped with the latest and most efficient telecom technology solutions. At Lighthouse Technology Solutions, we are proud to partner with Nextiva to provide the best-in-class services. 
Whether you need assistance with business phone installation in Minneapolis, setting up a new system, or require ongoing support, our team is here to help. Contact us today to get started and discover the benefits of our number one solutions. 
Contact our customer support today to learn more about our integrated communications technology solutions or request a free quote for Nextiva's premise-based business phone number services online! Nextiva provides reliable phone solutions through integrated communications services, both on-premise and off-premise that you can pay for.
PBX phone system

Over 20 years in business

PBX Software Licenses
Services both on-site and remote

Affordable fixed rates
Business cloud-based Phone System, Service, and Installation
VoIP and PBX telephone systems are pivotal technology solutions for business communications, replacing traditional landline phones. Nextiva provides services provided for these premise-based solutions. 
Messaging and phone services from Nextiva are integral for business operations – communications internally and externally. 
The premise of these services is to provide a reliable and efficient way for businesses to communicate with clients and colleagues. Whether through text messages or phone calls, Nextiva's services ensure that companies can stay connected regardless of location. 
By utilizing Nextiva's services, companies can map their communication strategy and effectively reach their desired audience. Phones and integrations provided by Nextiva play a crucial role in facilitating effective communication through integrated communications services. 
The map of services offered by Nextiva ensures seamless and efficient communication across various platforms. 
A VoIP business telephone system by Nextiva links communication channels within a company's premises, connecting the phones to unified communications and enabling video conferencing. 
External calls to customers and suppliers must be clear, concise, and reliable; an unsuitable or inadequate business telephone system can have severe consequences for a business. This is why it is crucial to choose the right business telephone system, such as the services provided by Nextiva. 
With Nextiva's reliable and efficient telephone systems, businesses can ensure that their external calls are always clear and concise. Additionally, Nextiva offers a convenient map feature on its website that allows users to find the location of their services easily. 
With the rise of VoIP technology, companies now have the option to implement unified communications solutions that integrate VoIP phones with messaging capabilities. These services provided can be easily located on a map. 
This enables enterprises to enhance their phone system installation's quality and reliability while streamlining their internal communication processes. You can improve your external calls' quality and reliability. 
A robust and efficient VoIP phone system is essential for any business looking to optimize communication strategies and ensure smooth operations. 
Our team at Switchback Systems has the experience and expertise to provide end-to-end solutions for business telephone systems, VoIP services, installation, and location mapping. 
We specialize in small business telephone systems in Minneapolis, offering the latest technologies in telephones and voice and video conferencing services to enhance communication within your organization. 
With our open phone solutions, you can enjoy seamless integration and advanced features for efficient and effective collaboration. Our services provided include a map that displays our location. 
Our expertise in these areas allows us to provide you with the best possible solutions for your business.
We will ensure that your business telephone system, including VoIP phones, is trouble-free so you can focus on what you do best – running your business! Our services provided will include troubleshooting and maintenance for your telephone system. 
We Know Business Telephone Systems
Cloud-based VoIP systems for small businesses have come a long way in recent years, offering various options for video conferencing in the office. You can easily find our location on the map with our services provided. 
Local experts can help small businesses evaluate their phone service provider needs and recommend the best phone solutions for their offices. 
These experts can also provide additional services, like location analysis and map integration, to optimize communication systems.
Choosing the right business cloud-based phone system, such as Open phone, is vital for small businesses. These systems provide essential services like call management and voicemail, ensuring seamless communication. 
Additionally, they offer features like call forwarding and conference calling for businesses in Minneapolis, enhancing productivity with their business phone systems. 
These systems include PBX, VoIP, and hybrid phone systems in Minneapolis. With Open phone's user-friendly interface and reliable network, businesses can easily navigate the services provided. 
Moreover, their advanced features can be accessed through a convenient mobile app, putting businesses on the map for efficient and effective communication. It enables seamless VoIP communication and efficient video conferencing for business owners, enhancing services. 
Today's business telephone systems offer various services, including caller ID, call forwarding, conference, and VoIP calls. These systems are essential for efficient and effective communications in the workplace, providing the necessary services.
They can also be integrated with other business technologies, such as email and CRM systems, to enhance communications and streamline phone solutions for small businesses. 
These services can be combined with other business technologies, such as email and CRM systems, to improve communications and facilitate phone solutions for small businesses.
With so many tools available, small business owners can find it challenging to know where to start with their plans and the services provided.
However, our veteran experts can assist small businesses in making the best decision for their company regarding business phone services. We have expertise in working with various business phone service providers and can help small businesses find the right fit for their needs. 
Our services provided include assisting small businesses in finding the right business phone service providers. 
Whether setting up small business phone systems or finding the best service providers, our experts are here to guide you with the services provided.
Call today for a free consultation and quote.
Click here to learn about how hotels are using new phone systems.
Minneapolis, MN Business Phone Service Provider
Businesses in Minneapolis, one of the Twin Cities in Minnesota, have a go-to VoIP provider that offers reliable office phone tools and support. With Open Phone, companies can access various business mobile phone services to enhance their communications technology. 
Switchback Systems has been in the communications industry for over 20 years and offers quality business phone systems, such as open phone, designed to meet businesses' specific needs for office calls. 
Their business phone systems have various features that make them ideal for small businesses. These office tools are perfect for managing calls efficiently.
In addition to business phone systems, we offer a variety of other business technologies for small businesses. These include VoIP, business internet, and email tools to help your office plan for PBX phone systems in Minneapolis, cloud phone systems in Minneapolis, and installation in Minneapolis.
We offer affordable prices and flexible terms for small businesses in Minneapolis, providing the tools and expertise they need for their office.
Contact us today to learn more about our central telephone system services for small businesses in Minneapolis and how they can help your office stay connected with reliable phone numbers.
Learn about Vertical Communications phone systems here.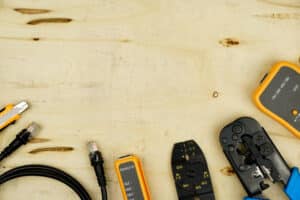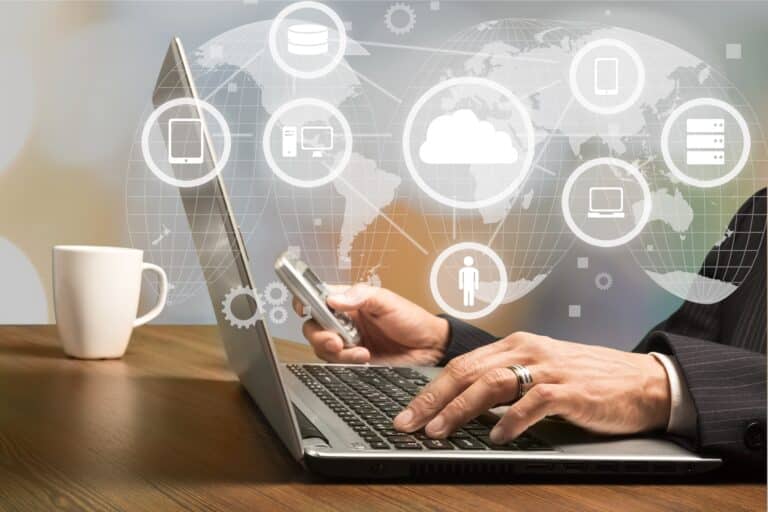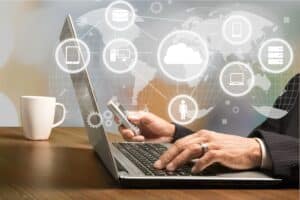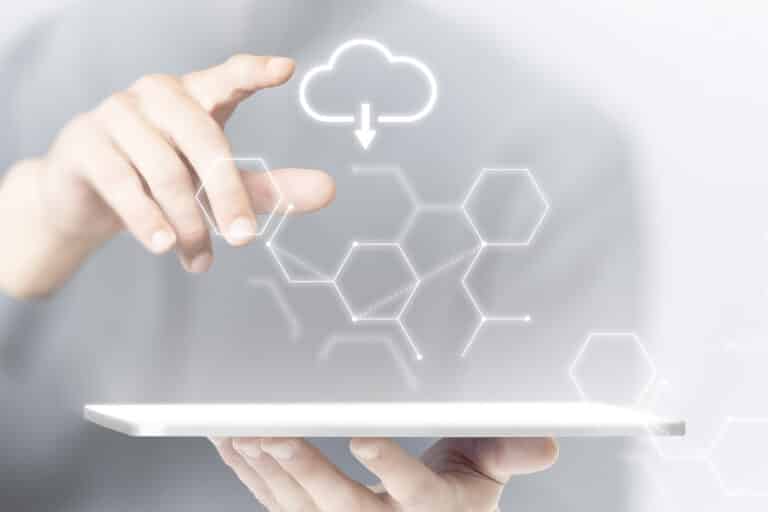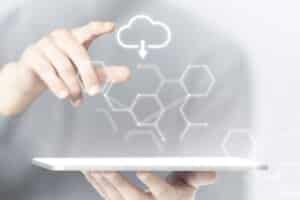 Benefits of Cloud-Based Phone Systems for Businesses
In modern business, offices depend heavily on advanced phone systems to support their teams and streamline operations. One area where small businesses can benefit is the office phone system.
A reliable small business phone system in Minneapolis is crucial for their success. A small business telephone system in Minneapolis, serviced by VoIP providers in the Twin Cities, Minnesota, ensures smooth communication.
Proper business phone system installation in Minneapolis is essential for efficient operations. Trusting experts for business phone installation in Minneapolis is a wise choice.
Cloud-based business phone systems offer advantages to small businesses with their flexible and scalable features. These systems provide cost-effective solutions for office communication.
A cloud-based business phone system is hosted off-site by a service provider.
Businesses don't have to worry about managing and maintaining their office phone system hardware and software with our comprehensive plan that includes all the necessary features.
Cloud-based business phone systems are also very scalable. For small businesses, if an office needs to add more lines or features to their phone system, they can do so without significantly investing in a new equipment plan.
And because the business phone services are provided monthly, small businesses only pay for what they use with their small business phone systems. Small companies can subscribe to small business phone systems and use the plan's features immediately.
There are many other benefits of cloud-based business phone systems for small businesses. These systems offer features that can significantly enhance the communication plan.
For example, businesses can access their phone system and plan features from anywhere with an Internet connection because the service is hosted off-site.
This makes it easy for small businesses and their employees to work remotely or from different locations using small business phone systems. The features of the plan facilitate seamless communication.
Cloud-based business phone systems offer advanced features to help businesses improve customer service as part of their plan.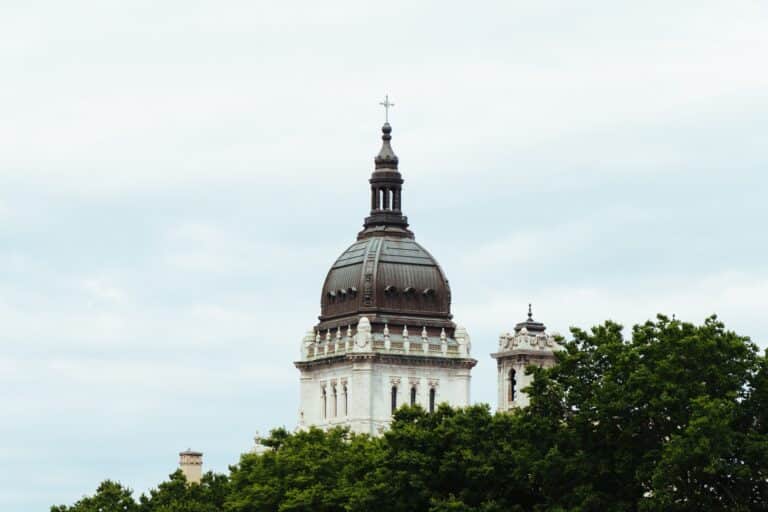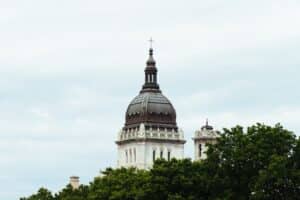 VoIP business phone service for Minneapolis businesses
In today's business world, technology is constantly evolving. Small companies must adopt small business phone systems with the latest features and plan to stay ahead of the competition.
For companies in Minneapolis, that means switching to VoIP business phone service.
VoIP, the newest business phone technology, offers advantages for small businesses over traditional business phone service.
Its features and system provide a cost-effective plan for efficient communication for small business phone systems in Minneapolis. Minneapolis's business phone systems offer VoIP and digital phone systems.
For small businesses, VoIP business phone service provides a flexible and scalable system. Compared to traditional business phone service, it offers additional features for an effective communication plan.
With the VoIP business phone service plan, businesses can easily add or remove lines as needed and scale their system up or down to meet changing business needs. This service offers various features that allow for flexibility and adaptability.
In addition, VoIP business phone service is a cost-effective alternative to traditional business phone service for businesses. The system offers a more affordable plan for companies.
With a VoIP business phone service plan, businesses can save money on monthly bills and long-distance calls using the VoIP system.
Finally, VoIP system for businesses offers features that traditional business phone service does not, such as call forwarding and voicemail-to-email. With this system, companies can plan and streamline their communication processes efficiently.
For businesses in Minneapolis, having a plan for VoIP business phone service is the clear choice for implementing an efficient system for business telephone service.
Call Switchback Systems today for professional Minneapolis business phone installers. Our experienced telephone installers in Minneapolis can help businesses with their phone installation plan.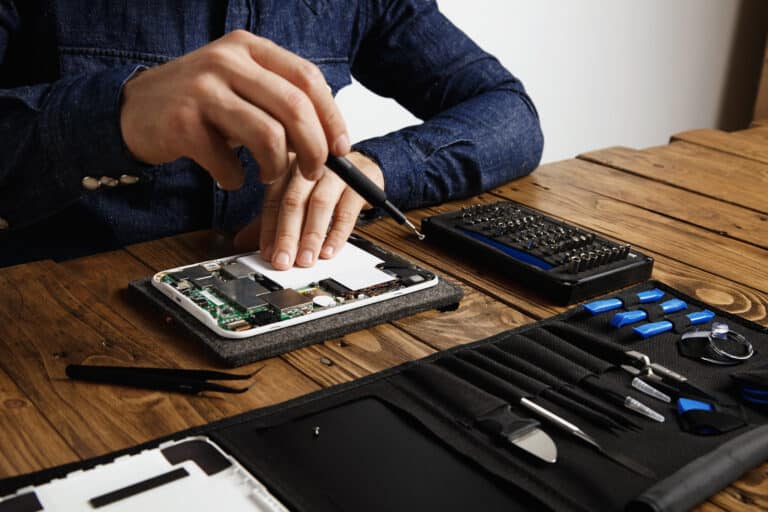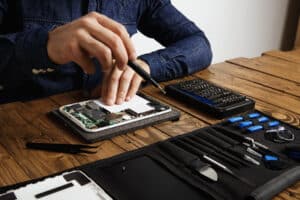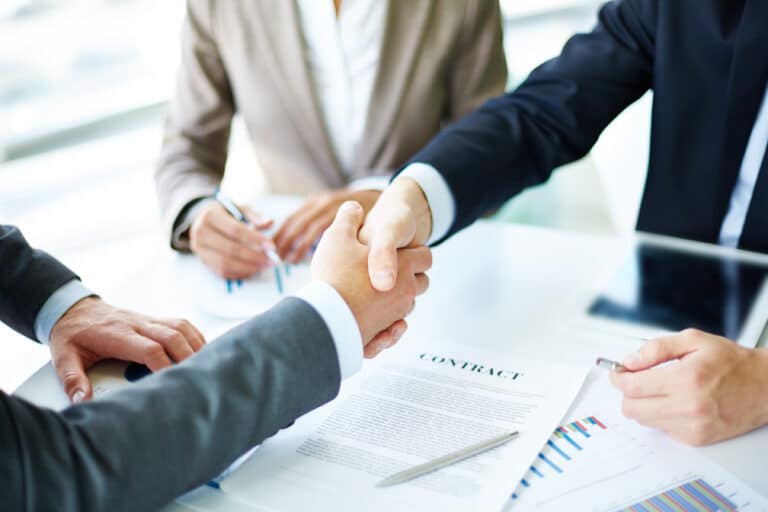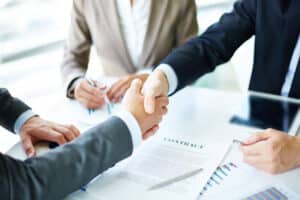 Get maintenance for your landline business phone systems in Minneapolis
Any business owner or office manager knows that a reliable phone system is essential to the success of the company's plan. 
From computers and printers to business phone systems, this technology helps businesses to plan and run smoothly and efficiently.
However, when businesses' phone systems experience problems, it can throw the entire operation of these businesses into disarray. 
That's why businesses must have a reliable business phone system repair service in Minneapolis that can quickly and effectively resolve any issues that may arise.
Switchback Systems can help businesses with their Minneapolis phone installers services, ensuring they are in good hands. 
From minor repairs to complete system replacements, these services can help businesses keep their business phone systems up and running, ensuring they can continue operating at optimum levels.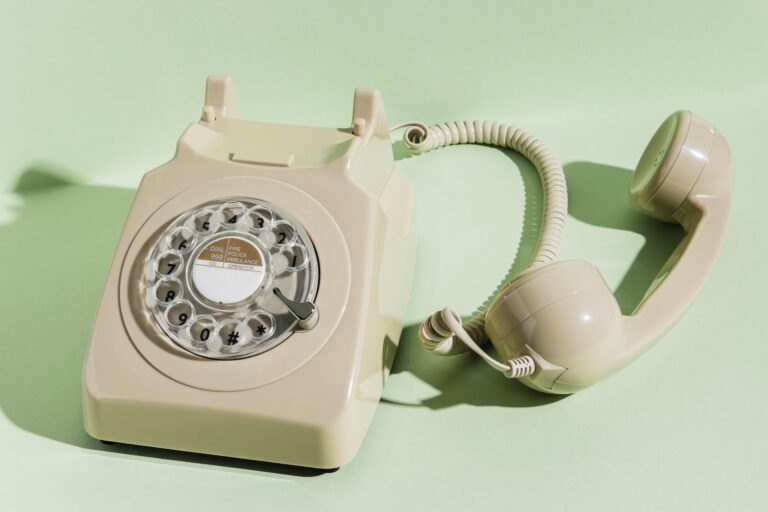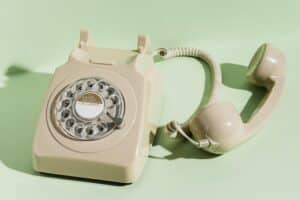 Get your business phone service in Minneapolis today.
As business technology has advanced, Minneapolis business owners have had to adapt to the changing landscape of phone systems for businesses. A reliable business phone system service is necessary in today's business landscape.
Voice over Internet Protocol (VoIP) is the latest business phone system service that offers superior call quality and features at a fraction of the cost of traditional business phone systems.
With a business phone system like VoIP, small businesses can make and receive calls anywhere with an internet connection.
Switchback Systems offers scalable and customizable business VoIP service in Minneapolis, perfect for any business looking to enhance phone communication.
Whether you're a small business or a large enterprise, our team can help you find the perfect phone system VoIP solution for your business.
Contact us today to discover more about our business VoIP phone system services and how you can begin saving money.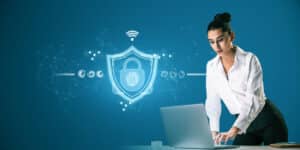 We Can Repair Or Upgrade Almost Any Brand of Phone System 
At our business, we understand that the phone system technology is constantly evolving. 
As a small business, we are constantly working to keep up with the latest changes in the business phone system. 
One area that we specialize in is phone systems, including Avaya phone system support.
We can repair or upgrade almost any brand phone system and always offer a free consultation to determine the best course of action for your business. 
In addition, we offer a wide range of business-grade phone systems designed to meet your business's specific needs.
Whether you are looking for a simple phone system for a small business or a complex one for a large corporation, we have a solution that will fit your budget and business needs.
Contact us today to learn more about our business-grade phone systems and how they can benefit your business.s