Vodavi Phone Systems: The Ultimate Guide to Telephone Equipment
Office Telephone Systems Service And Support
You have come to the right place if you need repairs for Vodavi phones, equipment upgrades, or service for refurbished office telephone systems in Minneapolis, specifically for Vertical phone systems. 
We also offer a wide range of accessories for your phone system needs. Switchback Systems is a team of experienced professionals dedicated to providing our clients with the best possible service for their business phone needs. We offer top-of-the-line equipment and phones, including DSS capabilities.
Switchback Systems understands the importance of communication in the workplace and will work quickly and efficiently to get your business phone system up and running again. Whether you need new or refurbished phones, our team will provide a critical service unit to ensure your system functions optimally.
You will love our service and we also offer a wide range of products, including VoIP systems, PBX systems, vertical Vodavi phones, and more. Our products come with essential features and are available at an affordable price. Whether you need a simple repair or a complete upgrade for your refurbished phones or telephone systems, we can help at an affordable price. 
Contact us today to schedule a free consultation.
Vodavi Phone Repair
If you rely on Vodavi phones for your business, hotel, or restaurant, you know it's keeping your crucial service unit running smoothly is essential. 
Whether you need refurbished phones or a new SIM card, we've got you covered. That's why you need a reputable, experienced repair and maintenance team for refurbished phones. They can ensure the price is right and the key features are in top condition.
At Switchback Systems, we have over 25 years of experience working with all types of Vodavi phones, including refurbished models. Our expertise ensures you get the best STS phone system at a competitive price.
We understand the unique needs of each business and can customize our services to meet your specific requirements. Our key features include a wide range of vertical Vodavi phone systems at affordable prices. 
We also offer refurbished options for those looking to save even more. We also provide refurbished Vodavi phone systems at a discounted price. Our support options range from one-time repairs to monthly maintenance plans, ensuring that you have access to critical features and reliable communication.
So whether you're dealing with a minor or significant issue with your vertical Vodavi phone systems, we can help you get your refurbished phone systems up and running again quickly and efficiently at an affordable price. 
Contact us today to learn more about our repair and maintenance services for refurbished Vodavi STS systems. We offer competitive prices and can provide critical features for your refurbished Vodavi STS system.
Vodavi Service & Support
As a business owner, the price of your phone system is an important consideration. You rely on key features like refurbished options and the Vodavi STS to stay connected with customers and vendors. 
But what happens when your refurbished Vodavi phone systems key's price goes down?
That's where Switchback Systems comes in. We'll come to your place of business and troubleshoot the critical problem so you can get back up and running as quickly as possible. 
Our services include fixing issues with the Vodavi STS system at an affordable price.
We understand that system downtime can be costly, so we'll work hard to get your Vodavi key system up and running again at an affordable price. 
If the Vodavi key system price is an issue, we can't fix the problem on-site, so we'll take the system back to our workshop for repairs.
So you can rest assured that you're in good hands with Switchback Systems, the leading provider of Vodavi systems.
Minneapolis Phone System Support
For over 20 years in Minneapolis, we have provided quality and responsive Phone System Support for Vodavi devices. As your business phone system, including Vodavi, needs to evolve, we have the experience and expertise to provide the Vodavi support you need when you need it.
We know that every business, including those using Vodavi systems, is different, and we tailor our support services to meet your Vodavi needs.
Switchback Systems offers a wide range of support services for Vodavi, from essential maintenance to complex repairs. We also provide a variety of Vodavi support plans, so you can choose the level of Vodavi service that best suits your business.
Whether you need occasional support or ongoing assistance with your Vodavi system, we are here to help. 
Contact Switchback today to learn more about our Vodavi Phone System Support services.
If you are moving offices, we can help you relocate your phone system
If you're moving offices, there's a lot to think about – but don't forget the Vodavi vodavi phone system! We can help you relocate your existing Vodavi system or install a new Vodavi system tailored to your needs.
We'll work with you to ensure minimum disruption to your Vodavi business and have you up and running with Vodavi in no time.
Switchback Systems knows that every business is different, so we'll take the time to understand your requirements before providing a solution that meets your needs.
So, if you're moving offices, call us – we can help make the transition seamless and have a lot of expertise in telecom solutions and hosted PBX service.
We can help maintain and update your phone system for a fixed rate to keep it up and running
As anyone who has ever dealt with a broken phone knows, having a reliable phone system is essential for any business.
Not only does it help customers stay in touch with your company, but it also allows you to stay connected with your employees.
However, keeping phone systems running can be challenging, especially as technology evolves. That's where we come in.
We will maintain and update your phone system for a fixed monthly rate, ensuring it always works when needed.
In addition, we will provide unlimited support, so you can always reach us if you have any questions or problems.
You get total peace of mind with a reliable phone system, and we're here to help you keep yours up and running. Contact us today to learn more about our services.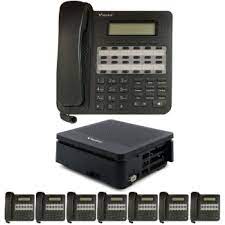 The top 5 benefits of upgrading your phone system and moving it to the cloud
A reliable and efficient phone system is more important than ever in today's fast-paced business world.
A cloud-based phone system offers several advantages over a traditional on-premise system, including increased flexibility, scalability, productivity, and a dial tone almost 100% of the time.
Here are five reasons why upgrading your phone system to the cloud can be a significant benefit for your business:
1. Increased flexibility: A cloud-based phone system can be easily scaled up or down to meet the changing needs of your business. This means you can add new users or lines as needed without investing in new hardware or making complex changes to your existing infrastructure.
2. Improved scalability: With a cloud-based system, you can easily add new features and functionality as your business grows. This includes adding additional lines, extensions, and voicemail boxes. You can also scale back features without changing your existing setup if you no longer need them.
3. Enhanced productivity: A cloud-based phone system can help improve employee productivity by providing access to advanced features such as call forwarding, visual voicemail, and online faxing. This can save time and increase efficiency by allowing employees to complete tasks without leaving their desks.
4. Lower costs: Cloud-based systems are typically more affordable than traditional on-premise systems that might also need low-voltage wiring since there is no need to purchase or lease expensive hardware. In addition, many cloud-based providers offer pay-as-you-go pricing plans that can save you money by only paying for the features and services you use.
5. Increased reliability: With a cloud-based system, your phone service is provided by a reliable and secure network of servers. This means you can enjoy consistent call quality and reliability, even during peak usage. Additionally, your calls will still go through if your local power goes out since an offsite data center powers the network.
Click here to learn more about PBX and VoIP phone systems.
If your company has multiple locations, we can maintain your phone system and save you money
A reliable phone system can distinguish between a successful business and one that struggles.
If your company has multiple locations, you know how important having a reliable phone system is. 
Not only do you need to be able to communicate with your customers, but you also need to be able to connect with your employees.
We are partners at Switchback Systems and ensure you have a reliable phone system, even if it's old. That's why we offer our service to companies with multiple locations.
We can maintain your phone system and save you money.
Our team of experts will ensure your system is always up and running, and we'll work with you to find the most efficient way to use your resources.
Contact Switchback Systems today to learn more about our Minneapolis Vodavi Phone Systems repairs and maintenance.
Get help with programming your phone system menus for special routing and call groups
A business telephone system is a multi-line system typically used in business environments, encompassing small critical systems to large-scale private branch exchanges.
Vodavi phone systems are generally private networks within the public switched telephone network (PSTN). 
A critical system is a business telephone system that uses physical keys and buttons on each desk phone, which are programmed to access specific lines or lines (i.e., call groups).
A private branch exchange (PBX) is a telephone system within a business that switches calls between enterprise users on local lines while allowing all users to share a certain number of external phone lines.
Get help programming your Nortel phone system menus for special routing and call groups today!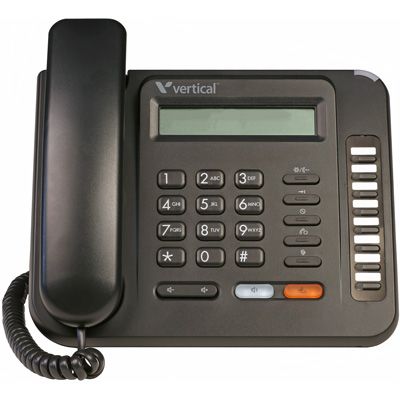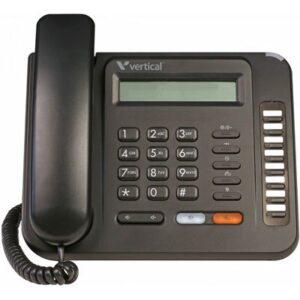 Do you need backup phone lines for your Vodavi phone system 
As anyone who has experienced a power outage or natural disaster knows, having a backup plan is always a good idea.
The same is true for your business's phone system. 
If your primary phone lines go down, you can still stay connected to your customers and clients with backup phone lines from Vodavi.
We can help you set up a robust and reliable backup system that will keep you up and running even when the unexpected happens.
Best of all, our backup phone lines are affordable and easy to use. 
So please don't wait until it's too late. Contact us today to learn how we can help you stay connected and get a unified communications solution.