The Best Minneapolis Phone System Installers
Are you looking for a reliable and professional phone system installers in Minneapolis? Look no further than Switchback Systems! 
Whether you need a new phone system installed or an old one repaired, we will get the job done right, quickly, and affordably.
Business Phone Systems, Service, and Installation
When it comes to business phone systems, there are a lot of options out there. You can go with a traditional landline system, a VoIP system, or a cloud-based system. 
Each option has its benefits and drawbacks, so choosing the right one for your business phone system is essential.
Over 20 Years Of Expertise
Switchback Systems has provided reliable PBX phone systems and repairs for over 20 years. We are experts in our field and have a proven track record of delivering quality services to our clients.
We understand the importance of communication in businesses and are dedicated to providing the best possible service to our customers.
Switchback Systems offers professional PBX phone systems consulting and services designed to meet your business's specific needs. We also provide repair services for all types of PBX systems.
Our team of skilled technicians is equipped to handle any problem you may encounter with your PBX system.
Contact Switchback Systems today to learn more about our services and how we can help you communicate more effectively.
Affordable PBX Systems For Small Businesses
If you're a small business owner, you know how important it is to keep your operation running smoothly. That's why having a reliable PBX system is so important.
But what if you don't have much money to spend on a high-end system? That's where Switchback Systems comes in.
We offer affordable PBX repair services that are specifically designed for small businesses. And best of all, our systems are backed by a team of experts who will keep your system up and running.
So if you're looking for an affordable way to keep your system running smoothly, give us a call today.
We'll be happy to help you find the perfect solution for your needs.
Onsite Repair Right To Your Office
At Switchback Systems, we understand that your phone system is a vital part of your business. That's why we offer a comprehensive repair and maintenance service to keep your system running.
Our skilled technicians will come to your office to diagnose your system's problems. We'll then provide a detailed report of our findings and recommend the best course of action.
And because we know that every business is different, we offer a variety of maintenance plans to suit your specific needs.
So whether you need one-time repairs or ongoing support, Switchback Systems is here to help. Contact us today to learn more about our services.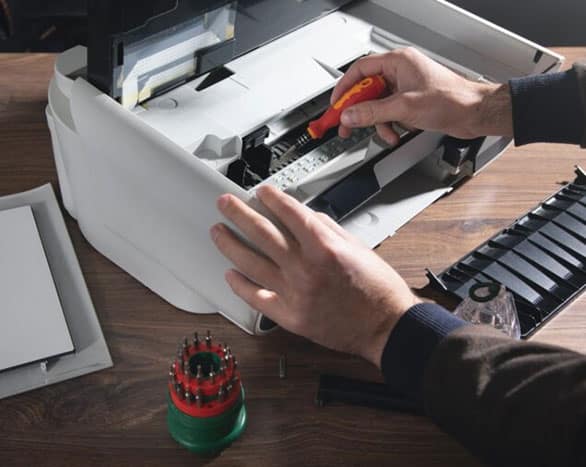 Why Choose Switchback Systems?
As the leading phone support provider in Minneapolis, we have the knowledge and expertise to help you with your phone support needs.
Our team of experts can assist you if you need help with installation, troubleshooting, or repairs. We're also available 24/7 to answer any questions about your service.
Our goal is to provide you with the highest customer service possible and expert Minneapolis phone system installers for your business, and we're committed to helping you get the most out of your phone service.
Contact Switchback today to learn more about how we can help you with your phone support needs.
Quality VOIP phone expertise to help guide you during your phone upgrade process
Are you wondering if upgrading your business VoIP phone system is time? There are a few key indicators that can help you make the decision.
First, consider how well your current system is meeting your needs. It may be time for an upgrade if you frequently experience dropped calls or static interference.
Another factor to consider is whether your business is growing. If you've recently added new employees or expanded your operations, you'll need a VoIP system to handle the increased call volume.
Lastly, take a look at your budget. VoIP systems are more affordable than ever, so even if you're not currently experiencing any problems with your phone service, it may be worth upgrading to a newer, more cost-effective system.
Switchback Systems can help you navigate every step of the process.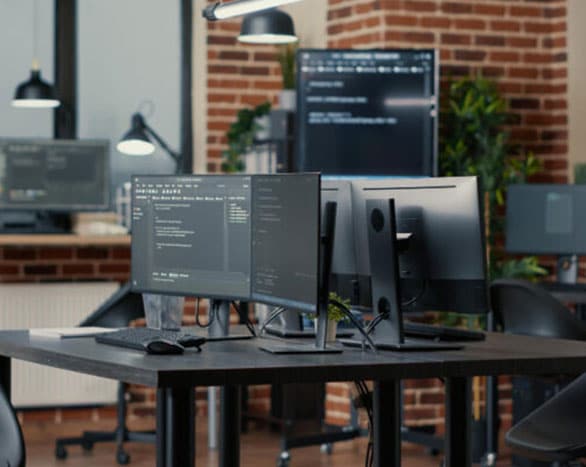 All Major Brand Phone Systems Supported
If you're like most businesses, your phone system is a critical part of your operation. Not only do you rely on it for day-to-day communication, but it's also often the first point of contact for potential customers.
That's why keeping your phone system in top condition is essential. And if you're not happy with your current system, Switchback Systems can help with reliable Minneapolis phone system installers services.
We specialize in repair and upgrade services for most major brand phone systems. So we can handle the job whether you need a simple repair or a complete upgrade.
And because we're a local company, we can offer you personalized service that you won't find with the big national firms.
So, if you're in the market for a new phone system or need to keep your current system in good working order, give us a call at Switchback Systems.
We'll be happy to help.
Convert Your System To The Cloud
If you're using an on-premises phone system, you may wonder if it's time to switch to a cloud-based VoIP system.
VoIP systems have several advantages over traditional ones, including increased flexibility, scalability, and features.
Plus, you can save money on maintenance and upgrades with a cloud-based VoIP system.
Switchback Systems can help you upgrade your on-premises phone system to a cloud-based VoIP system. We'll handle the installation and configuration of the system, so you can focus on running your business.
We'll work with you to determine your needs and recommend the best VoIP solution for your business.
And if you have any questions or problems, our support team is always here to help.
So if you're considering upgrading to a VoIP system, call us.